Regular price
$114.09 USD
Regular price
$127.59 USD
Sale price
$114.09 USD
Unit price
per
Sale
Sold out
Share
Our  Sofia Grande bag is the biggest of our hand made leather circle bags. This bag is such a one of a kind, with its unique Mayan pattern hand tooled on both sides of the bag.  Made with thick, durable leather, this bag keeps its shape incredible well.
It has a zip opening and enough width space for all your belongings, and the beautiful hand stitching around the edges.
Thick Leather - Unlined
Measurements: Diameter 30 cm, W 8 cm 
Adjustable strap for length
Zipper Opening - zip length 32 cm
Handcrafted and handmade by Mayan Artisans In Mexico
Care Instructions
View full details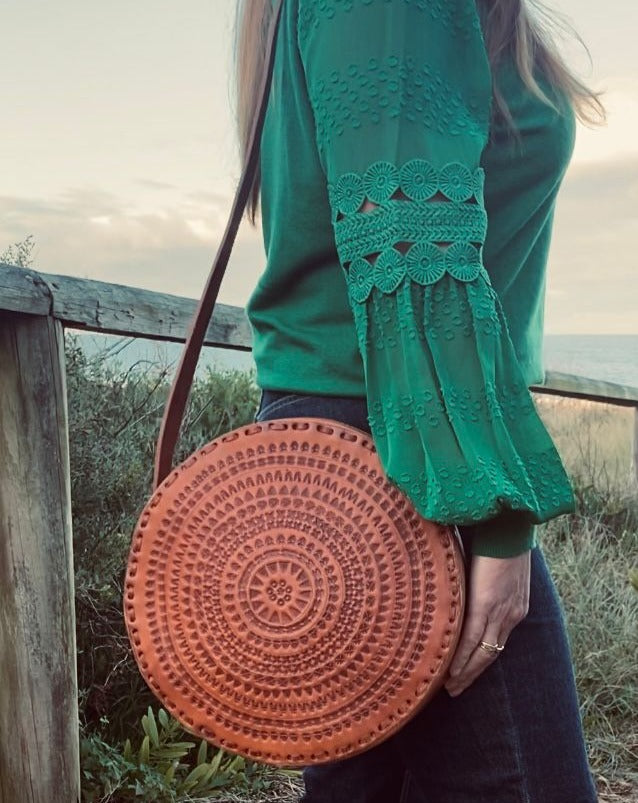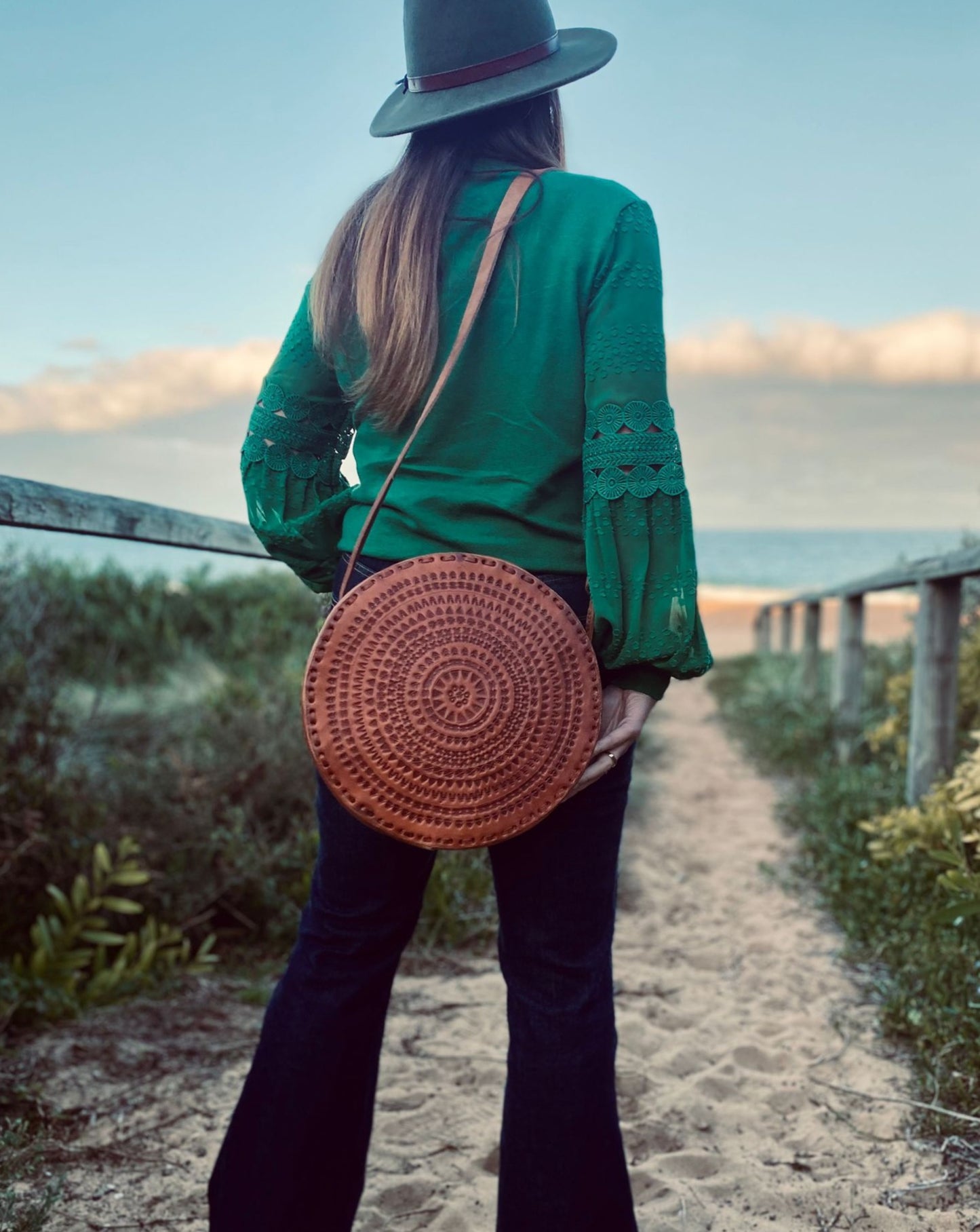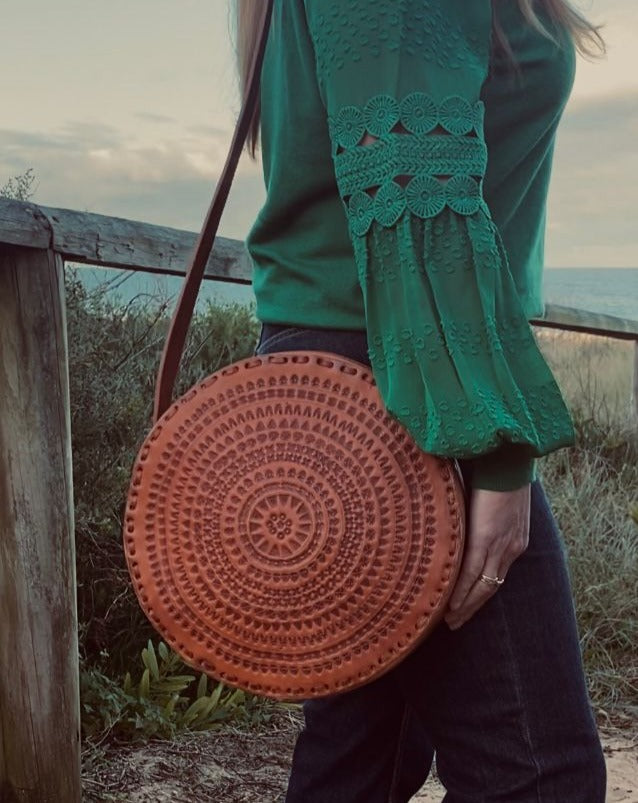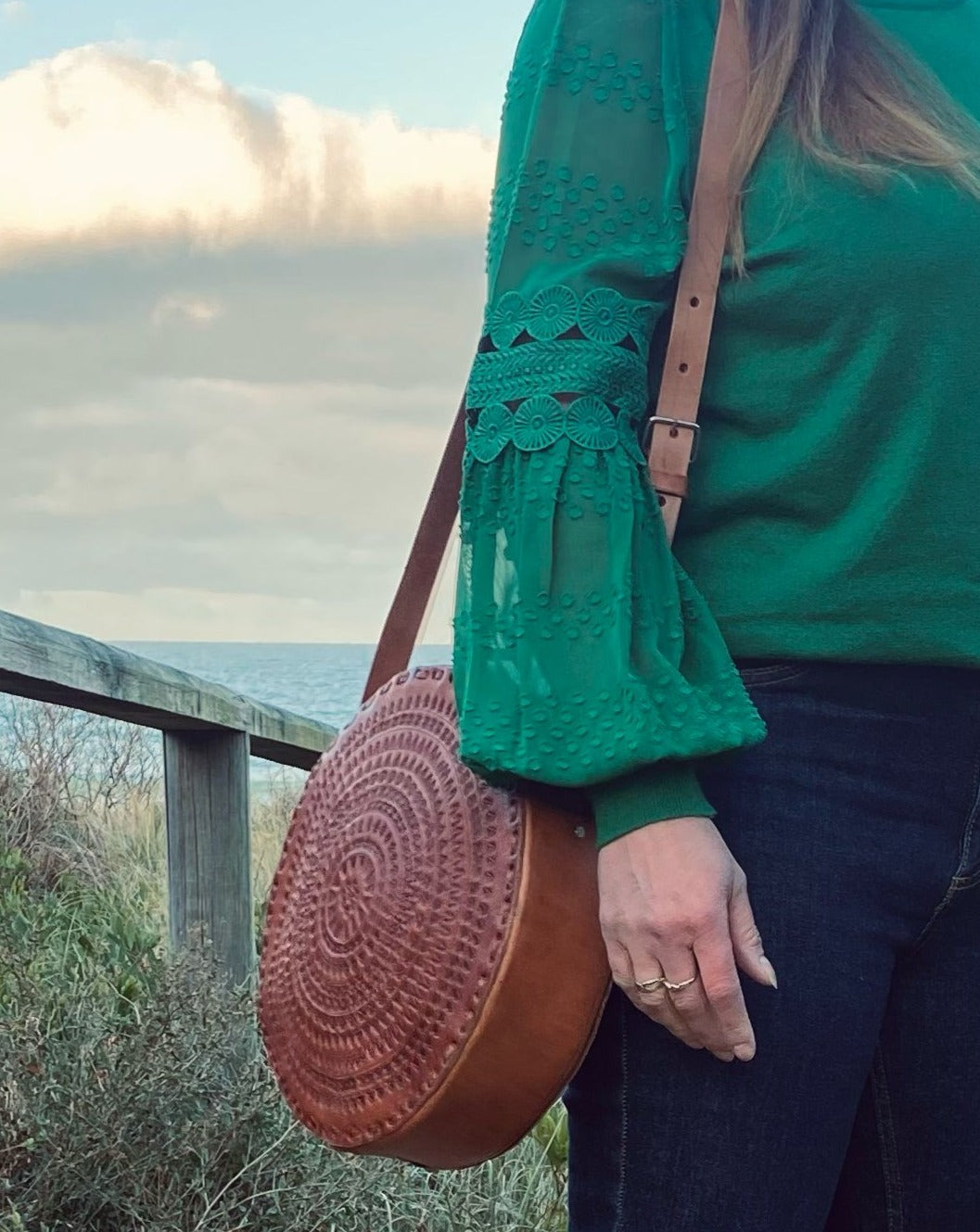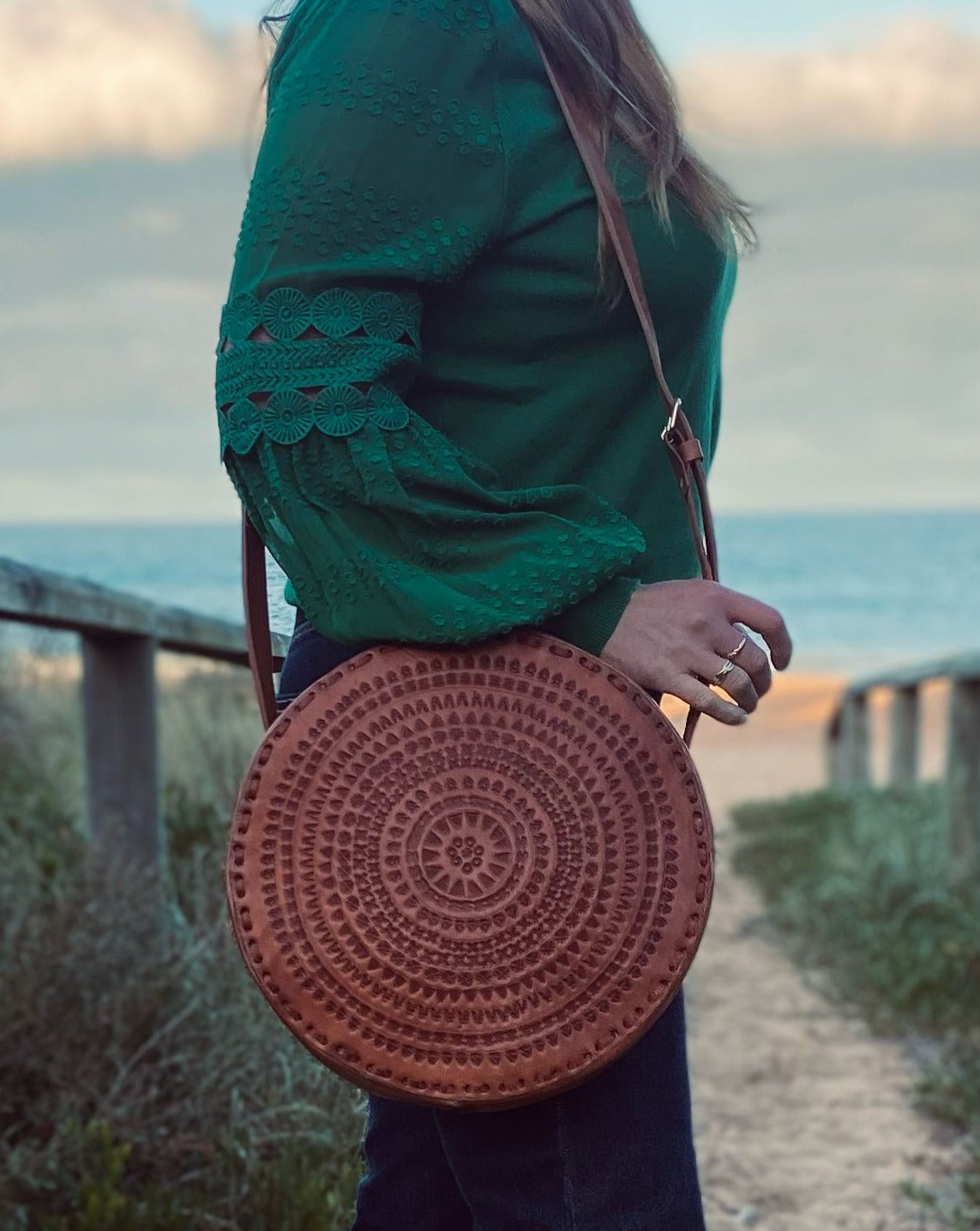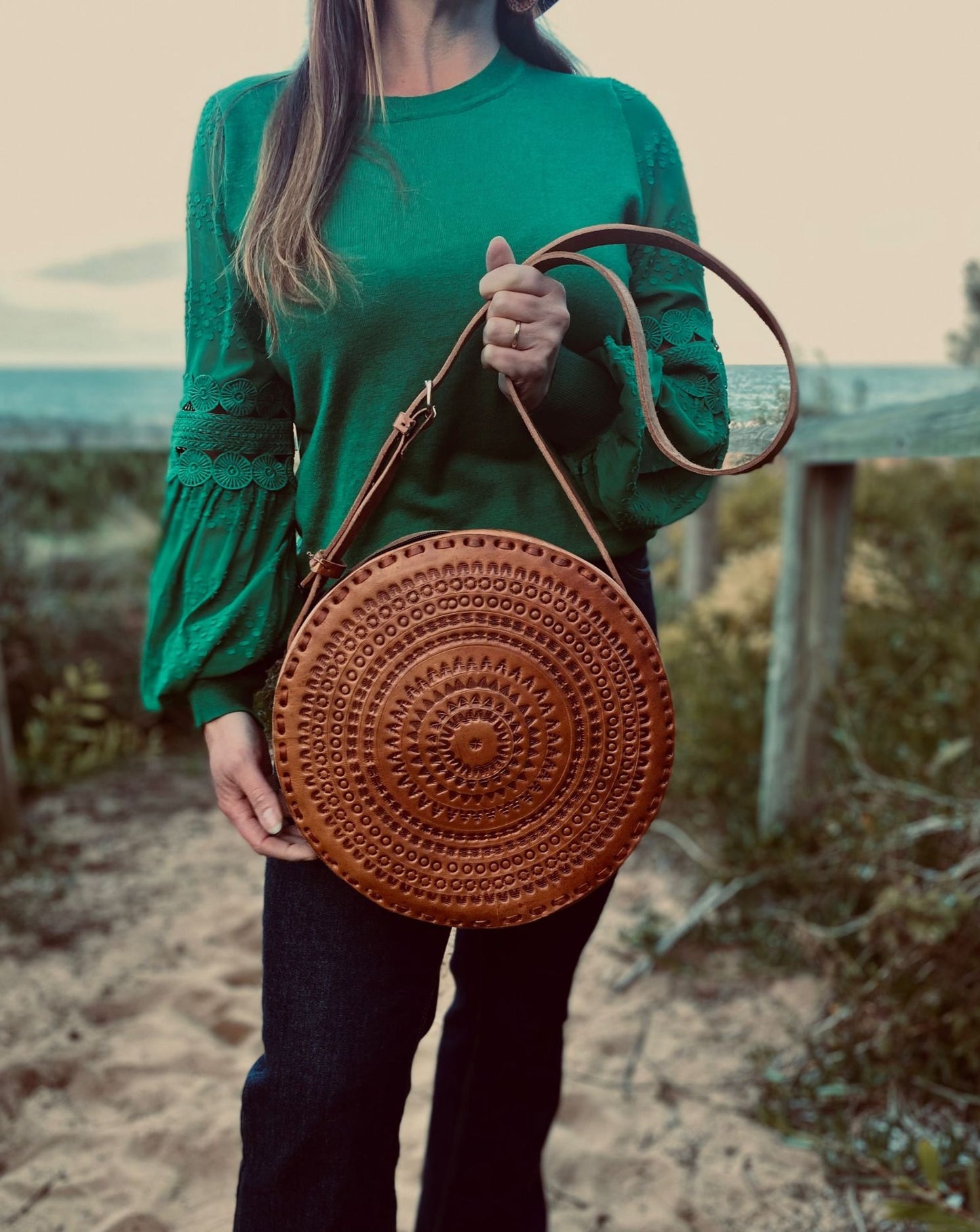 Leather Bag & Shoe Care

Taking good care of your new Bella Rosa leather bag is always important, and although they will last its still important to keep it clean and looking its best!
Keep in mind with our bags is that natural wear and tear to any leather product is bound to happen, and leather does age. The more worn our bags get the more vintage they look in style.
The quickest way to clean your bag is with a quick wipe down with a soft, dry cloth.
We recommend you use a conditioner especially designed for leather which can be applied to keep your bag soft and supple. Your bag can dry from excessive sun exposure and ageing so a conditioner is the best option against this. You can find such product from your local supermarket.
Our stunning leather huaraches are much the same.  Keep them clean like any leather shoe.
They are designed to stretch with wear.  If at first they feel tight, walk around the house with some socks on and it will help stretch the leather around the toes.
Clean the huaraches regularly with a dry cloth or brush to remove dirt and dust.
If the huaraches get wet, let them air dry naturally. Avoid exposing them to direct sunlight or using any heat source.
Store the huaraches in a cool, dry place, away from direct sunlight, to prevent any damage
Due to the handmade nature of the leather, each product is not exactly the same and therefore there may be slight imperfections on the leather and the tooling, which is completely natural and those imperfections is what makes them so unique.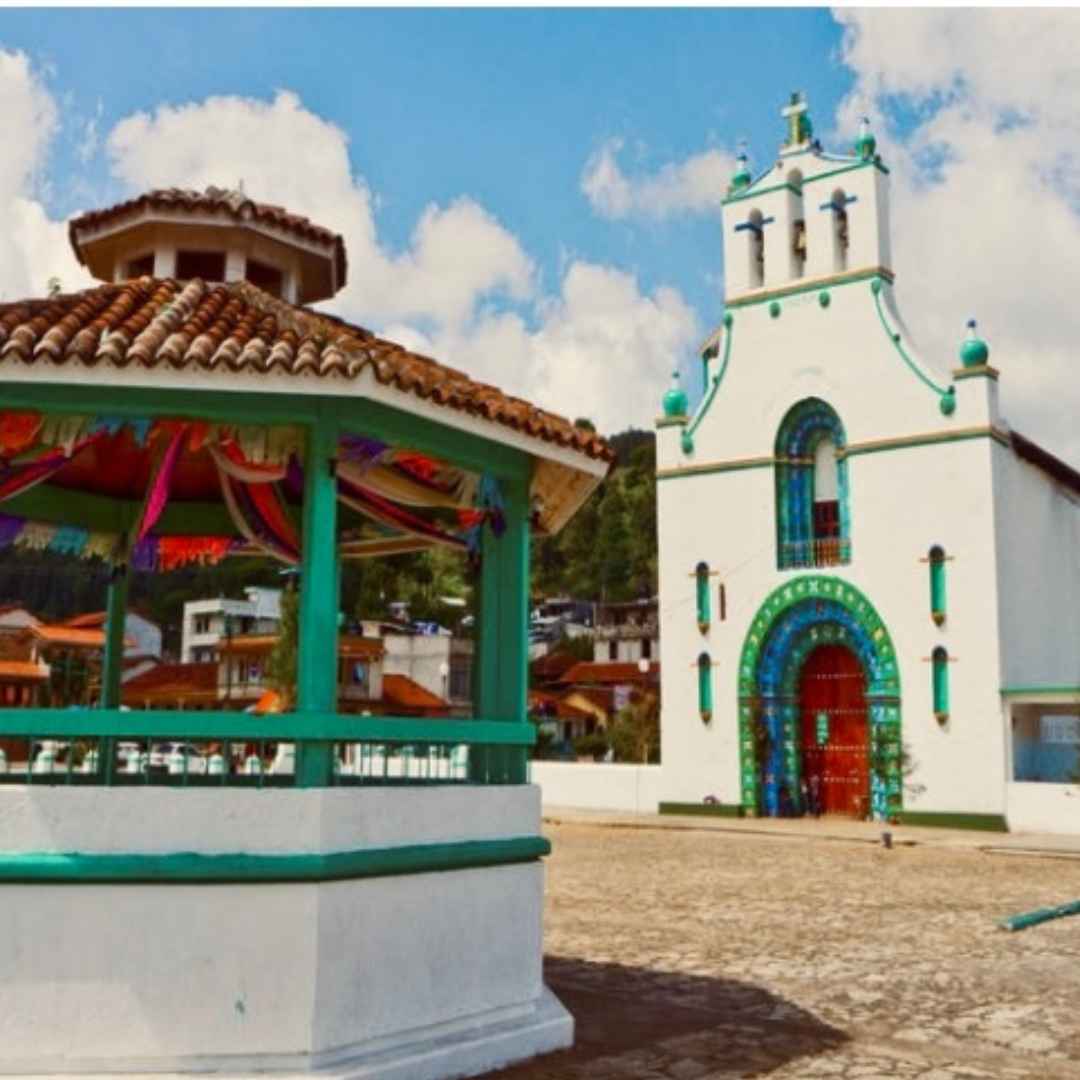 Handmade With Love From Mexico
Deditcated to supporting local artisans and their families.
20% of profit goes directly back to the community.